Welcome Colgan Families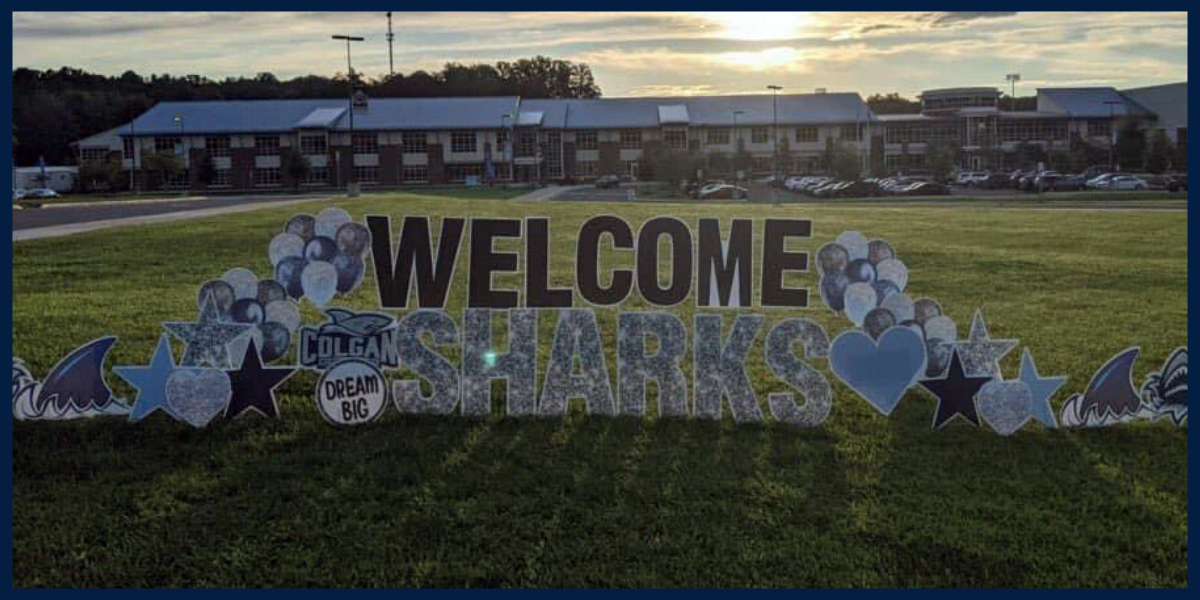 Purple Sharks - Military Families
Charles J. Colgan, Sr. High School is proud and honored to welcome all military families. Approximately 10% of our students at Colgan have families who are active military.
Colgan culture is about creating the most inclusive and welcoming school possible. We are excited and eager to collaborte with our militry families. We want you to join us in our mission to connect, engage, and inspire our students and families.
Want to make immediate friends and connections?
Our FIN Friends club offers dynamic ways to meet students, teachers, and families!. Drop in for our weekly virtual hangouts every Friday at 3:30 pm. All are welcome!
Message Dr. Parrish at parrishdw@pwcs.edu for more information and the link to join.
Colgan's Military Appreciation Club is open to all students and the club servers to demonstrate our gratitude and respect for our nation's military branches. Message Dr. Parrish at parrishdw@pwcs.edu for club meeting information.
Colgan offers diverse and exciting opportunities with classes, clubs, performing arts, and athletics. There is truly something for everyone at the Shark Tank!
For resources about registration, course scheduling, and campus tours message our Director of Counseling Mrs. Handville
For resources about special education services and accomodiations message Dr. Parrish
For resources about student athletics and activities, message our Director of Student Activities Mr. Staples
For more resources provided by PWCS for our military families visit PWCS Military Support